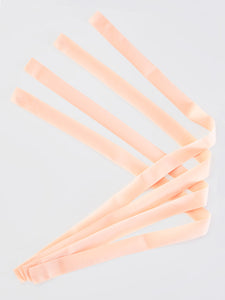 Stretch Ribbon
Stretchy enough to be super comfortable, but firm enough to provide extra support for your hardworking ankles.

Pre-cut and ready to go. Each packet holds four 21" (53 cm) ribbons, ample for one pair of pointe shoes.
7/8″ (2.2 cm) wide.
Matte pink, (matches our Pink pointe shoes and Light Pink tights).
Nylon/Spandex.